---
| | |
| --- | --- |
| RE: | Herbon is Back on ProductShare and Many More Ayurveda Products Coming in 2023 |
| DATE: | January 25, 2023 |
Dear Friends and Members of the ProductShare extended family, Namaste ❤️
We are delighted to share some great news with you today. As some of you know we have big plans to become the leading provider of Ayurveda-inspired health and wellness supplements and herbal remedies. Since our inception in 2020, we have been working hard to find and partner with the best Ayurvedic healers around the world to bring their most effective herbal remedies to the US and Canadian markets exclusively via the ProductShare marketplace.
In the course of our research, we have learned some incredible things about the potential of Ayurveda remedies and have found recipes for many common ailments which we cannot wait to bring to the market over the next few years. It is amazing how many pharmaceuticals we purchase when effective natural herbal alternatives exist.
Several healing recipes do not exist in product form as of yet but have been secretly passed down from hundreds of generations of Ayurvedic healers in India, Pakistan, Sri-Lanka and Bangladesh. We were able to license a number of these formulas and have plans to develop a wide range of new herbal medicine products in partnership with a well established Indian bio supplements manufacturer
Precise Biopharma
.

We have tested hundreds of potential products and narrowed it down to a handful of vendors with whom we are collaborating. One of the most successful of these strategic partnerships is with a small, little known Indian/Canadian joint venture called
Herbon
, a collaboration between
Precise Biopharma
and a group of Canadian businessmen whom while backpacking in India stumbled upon a two thousand year old herbal remedy for erectile dysfunction and lack of libido.
Fun fact: They have creatively named this herbal formula HerbOn to reflect on its ingredients and their resulting effect with a pinch of good old Canadian humour. The recipe goes by various Indian names and has been used for centuries by the practitioners of Tantra, otherwise known as Kama Sutra and also by regular families seeking to improve their fertility, love life and general well being.

As a libido enhancer and erectile dysfunction treatment, this herbal formula may perform better than even Viagra and Cialis. However in contrast to these pharmaceutical agents, Herbon is a rare combination of
Herbal ingredients
that are grown in small quantities at high altitudes in India and are very hard to come by in mass market quantities.
💊 3 caps
If you are intimate with your partner at least once a week this supply should last you for more than
2 weeks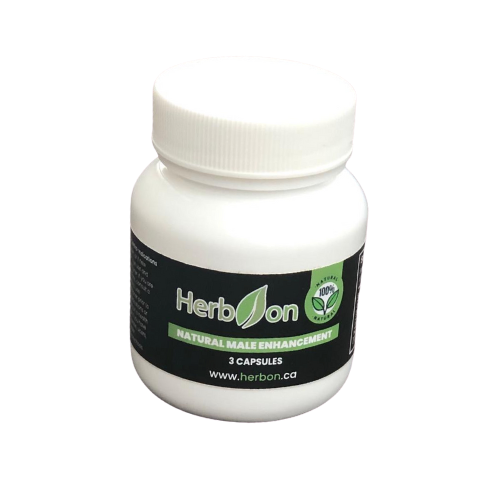 ProductShare secures exclusive Herbon distribution rights in Canada and US
We started selling Herbon is 2020 and in just over a year we sold out all the inventory we started with and have been working with the Herbon management team to increase our production capacity to meet a spiking demand. In the midst of the COVID-19 pandemic manufacturing and shipping from India became challenging but we have persevered and achieved an exclusive arrangement with Herbon founders for ProductShare to become its exclusive distributor in the US and Canadian markets. The exclusive distribution agreement was to be signed in Sept 2021 when suddenly the founder and President of Herbon Holdings Inc., Chris Skouros, tragically passed away at the age of 44 leaving his family devastated and a leadership vacuum at the company which brought our work to a halt.
Upon signing the exclusivity agreement Herbon and Precise Biopharma were to set in motion a plan to manufacture several million dollars worth of inventory to satisfy the demand that ProductShare was generating. Sadly this process was put on hold and once the last of the inventory was exhausted we were forced to pause the sales of Herbon until their company was able to establish a clear line of succession that would assure us that the supply chain would continue to operate uninterrupted with the capacity to meet the skyrocketing demand for this product. It took over a year of negotiations for us to develop a new relationship with new leadership at Herbon and renegotiate the new distribution terms and to manufacture a new sufficiently large supply of this product.
Today we are delighted to announce that the deal is finally done and Herbon is again available exclusively on ProductShare and it is here to stay. We have negotiated to receive approximately $1.5 million dollars worth of inventory ready to be shipped anywhere in the world and are planning to slowly start winning marketshare from Big Pharma by offering a unique herbal alternative to drugs like Viagra/Cialis with less side effects. Male enhancement products is a very saturated, largely very dishonest market, with hundreds of products on the market of which many are either scams that prey on elderly men struggling with erectile dysfunction or are made with chemical ingredients that may be harmful. We are going to change this whole dynamic by bringing more honour, legitimacy and transparency into this industry.
Scam or no scam, we plan to carve out a legitimate space in the male enhancement product market and do public good with complete transparency and integrity. Since ProductShare is a community owned and governed marketplace that
donates a third of its profit to charitable causes
, we will be completely transparent with our operations strategy, our pricing model and sales performance moving forward. After selling over a million capsules so far we are 100% confident that Herbon is the best such product on the market and only its pricing and our manufacturing capacity are the two obstacles holding us back from taking over this entire $2 billion dollar market.
The main challenge is that Herbon is very expensive to manufacture in large quantities and as a result its retail price is comparatively quite high. Its ingredient can only be grown in very small batches in India so by the time we receive the product packaged and shipped to the US, we are paying approximately $12 dollars per capsule wholesale and thus in order to be profitable while
offering the cashback rewards
, we must set the retail price between $18.50 to $26.60 per capsule depending on the quantity being purchased. Luckily with Herbon the effective dose is one capsule to feel its effects within an hour so when compared to Viagra the price per capsule is slightly higher, but the results last longer and there are less possible side effects. Herbon does not cause your blood pressure to rise and can be taken by men of any age.
SAFE AND 100% HERBAL
ZERO NEGATIVE SIDE EFFECTS
SATISFIED OR IT'S FREE
More than that it can also be taken by women to improve fertility and enhance their libido as well. We are planning to launch another women-focused brand based on the same formula to reach this mostly untapped market. Read more about all of the other
benefits here.
We know that many of you have written to us to express your disappointment that we stopped selling Herbon and we can completely relate to how hard it is to lose something that you have become reliant on for results. Those of you who have
tried this product
know how well it works and we thank you for your loyalty and want to welcome you to again stock up on this miracle herbal remedy without worrying that it will run out again.
Pricing Updates
We have made a few price adjustments for the first few weeks to give those of you who were anxiously waiting on us to bring Herbon back, a much deserved welcome back discount. Unfortunately we are also no longer able to offer free shipping like we have done in the past, since now the shipping cost is an upfront expense to a
shipping company
we hired that will hold the inventory in several warehouse locations around the US and Canada that will be able to ship products to be delivered anywhere in the US or Canada within 3 days.

We will be charging $8.88 per shipment and free shipping for orders over $200. We pay our shipping provider on average $15 per shipment so we basically subsidize about 40% of the shipping cost out of pocket, so we hope you can appreciate us trying to help get you this product for the lowest possible price. If you're wondering why we are doing this,
our motivation
is not profit. We are working on a much much bigger objective so we are not your typical for-profit business, we are
a conscious company.
We invite you to learn more about Conscious Capitalism by visiting www.consciouscapitalism.org

For the next two weeks we are also offering a 100% cashback reward for
ProductSharing
(i.e sharing the product at the time of purchase on your social media). This means that when you finish paying for your order you will be presented with a dialog to share the products in your basket either via Facebook or by copying your sharelink and posting it on any other platform or simply by sending an SMS to your friends. Basically If you share Herbon at the time of purchase with your friends on Facebook or simply by sending them the sharelink, you are eligible to get a one time 100% cashback reward when one of your friends buys this product.
A Refresher on All Things ProductShare

Yes you heard us right you can get Herbon for free and help everyone you know to get it for free too. This might sound like we would lose money but it is actually quite the opposite, you can read more about the
ProductSharing business model here
.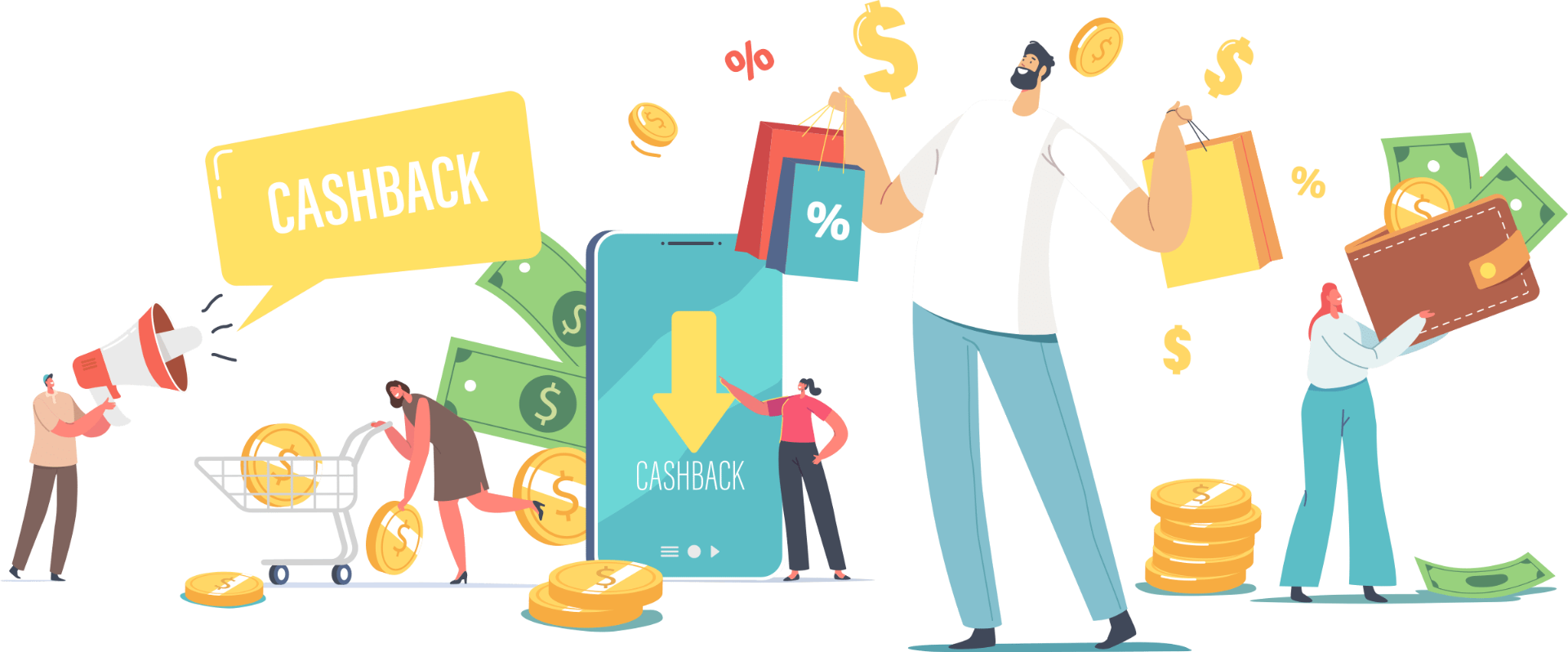 ProductShare offers cash back on all products we offer in that same way and they range anywhere between 50% - 100%. In two weeks the cashback rate for Herbon will go down to 50% so now is the time to really take advantage.
Herbon Web Portal Is Live!
We decided to create a homepage destination for Herbon with and have recently published a new homepage for Herbon which you can check out at
herbon.productshare.co
which we will use a hub for various related content, blog articles and customer reviews and customers can connect with each other and share their experiences.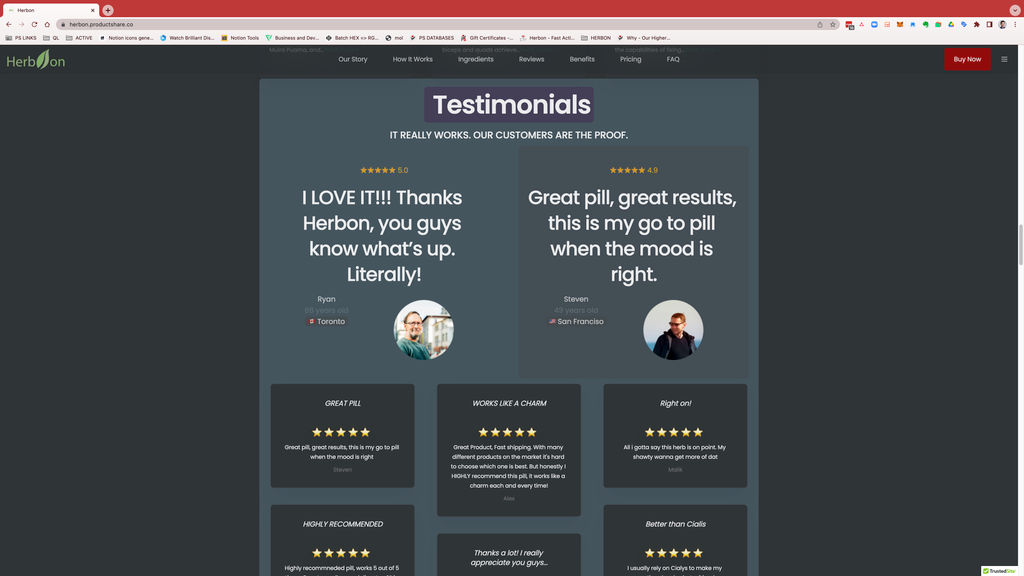 This information portal will be very handy to educate potential customers as we start ramping up sales via advertising and affiliate campaigns. For those of you who haven't heard about our
affiliate program
, you should definitely check it out. It is already active and accepting new member but still very much in its infancy. but if you are interested in becoming an affiliate we currently offer a
5-10% commission of all referred sales
.
Financing Update
If you were following our progress in 2022 it was a challenging year for crypto and we weren't able to launch our governance token and thus were significantly underfunded so we slowed down our expansion plans and have been in planning mode most of 2022 and with the limited resources we have we spent our time developing a strategy around new health products to be released in 2023 as well as the StakeShare governance token to be launched early in Q2.

To get us to the token launch we have also decided to raise a small equity round of $200-300K that would finance our operational costs until end of May and allow us to widely marketing the IDO while also launching new products in the marketplace.
New Products Launching in 2023
The next set of products we are bringing are IM drops which are an all natural extracts that help strengthen your immunity and improve overall wellbeing.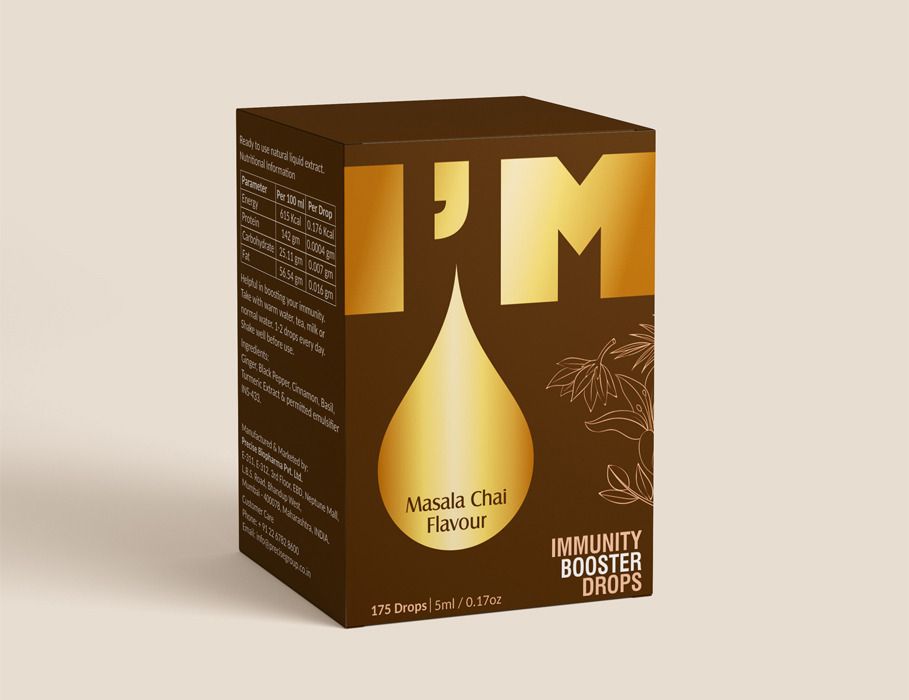 We are working on a number of very exciting projects that we simply couldn't cover in this news letter so please stay tuned for another update in a very short order.
We love you guys and are grateful for your business and being part of our growing community. 2023 is going to be our year so buckle up and join the ride!
One Love ❤️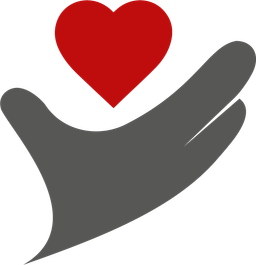 Team ProductShare team@productshare.co