ProductShare reserves 33% of profits to reward referrals and optimally integrates the sharing of products into the heart of the purchase flow which makes it effortless for consumers to realize their maximum economic value.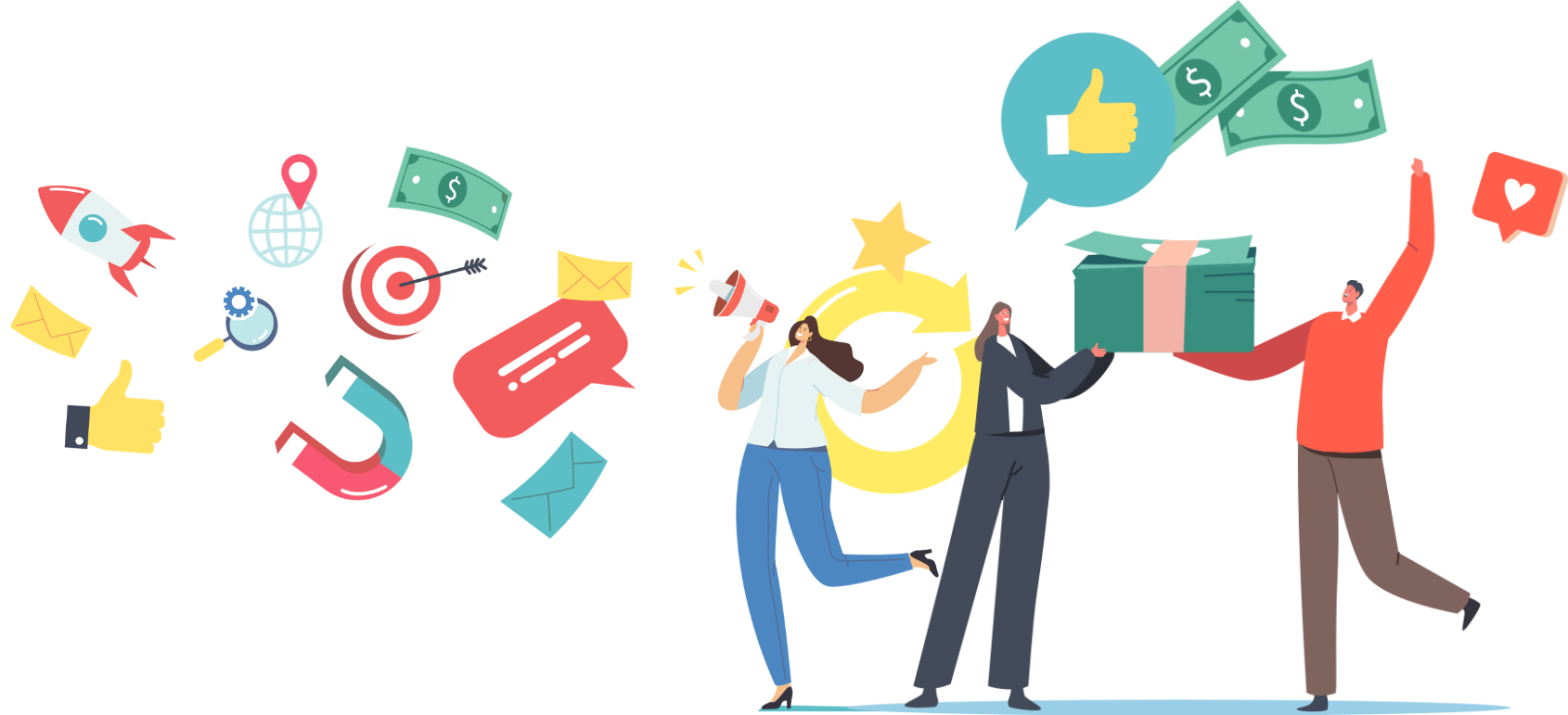 ProductShare captures the full value lost in the process of social product recommendations by integrating the sharing of products directly into the purchase flow which makes it effortless for consumers to earn referral rewards that represent their actual economic impact on sales volume. ProductShare recaptures the lost value of organic referrals and pays it out entirely to the consumers thus increasing the average consumer purchasing power and benefiting the overall economy.
There are 3 core aspects that make this elegant solution possible:
ProductShare reserves a third of its profit to be automatically paid out in the form of cashback rewards to incentivize customers to share products with their friends and family. By reserving a large and constant percentage of our profit using smart contract technology will allow ProductShare to fairly and sustainably reward customers with cash rewards that are accurately representative of the actual economic value that is currently lost in the existing forms of product referral systems.
ProductShare has developed a collaborative shopping protocol called ProductSharing which is integrated directly into the normal online purchase workflow. When users "ProductShare", it means that they also share the products upon the completion of the purchase with people in their social networks so that when someone they know buys a product after seeing it in their social feed, they automatically receive a substantial cash reward. ProductShare uses autonomous smart contracts to reward our customers with a one time payment of 50% to 100% of the retail price for each product they share after purchase.
ProductShare is a community-curated marketplace that sources strictly the products with the highest possible ratings made by socially responsible brands thus making it natural for the buyers to be satisfied with their purchases and forthcoming to share these products with their friends.