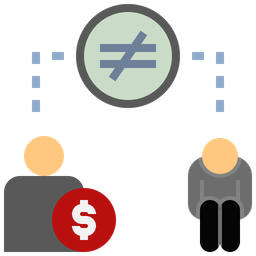 The idle capital in online retail operations is frequently underutilized and its potential social impact is a massive lost opportunity.
Online retailers often choose to pay out money to stakeholders instead of investing it in growing the business operations or contributing to social responsibility programs. The macro-economic impact of underutilized idle capital and disproportionate value distribution has 3 major negative consequences:
Insufficient working capital for increasing employee compensation to keep the pace with the rate of inflation.
Lowered capacity for R & D and investing in longer term assets leads to a plateau in business innovation and corporate growth.
Less resources for corporate philanthropy, environmental sustainability, volunteerism, cause-related marketing, and community-based initiatives that focus on a wide range of social, economic, and political needs in society.
Solution